Photobook


twenty-one years in one second
by Erik Hinz
Design:
Roland Sander and Erik Hinz
Price:
45,00 EUR + shipping incl. insurance
Release Date:
March 2016
Format:
24 x 32 x 2 cm, 1,2 kg
Features:
144 pages, tri-tone printing, Gardapat Kiara paper,
hardcover clothbound book, signed copy
Pictures:
101 black and white photographs
Language:
German/English
Publisher:
Peperoni Books
ISBN:
978-3-941825-81-9
Please
contact me
for further information.
Special Edition:
Collector's editon rosty stealbox + book + one print
Description:
- Stealbox:
Silkscreen stealbox with rosty cover image,
24 x 32 x 2 cm, 3 kg, edition of 21
- Book:
144 pages, tri-tone printing, Gardapat Kiara paper,
hardcover clothbound book, signed copy
- Print:
One print of three image-motives (21 x 28 cm)
>> If you are interested, please mail to
erik@hinz-foto.de
>> Scroll down for images of the Collector's edition book
Price:
475,- EUR +Shipping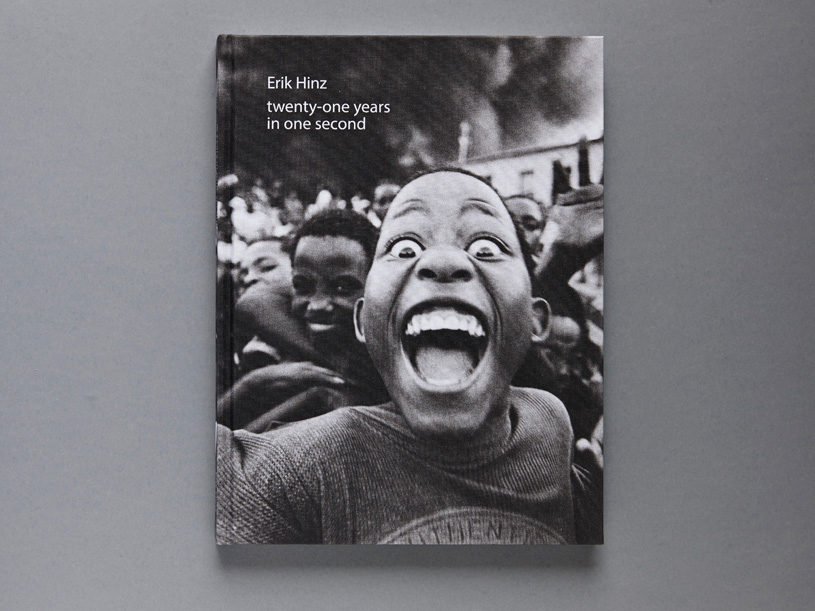 Erik Hinz // twenty-one years in one second
de |
en
Mit diesem Buch hat Erik Hinz sich einen Traum erfüllt und uns damit ein Geschenk gemacht.
Fotografie ist sein Beruf und seine Leidenschaft. Für Reportagen, Aufträge oder einfach aus Neugier ist er mit seiner Kamera in viele Länder der Welt gereist. Er verfolgt keinen Plan, hat kein Konzept, ist einfach interessiert an der Vielgestalt menschlichen Verhaltens in unterschiedlichsten Umgebungen und Situationen. Er sucht seine Motive nicht und er findet sie auch nicht einfach so. Er folgt seinem Instinkt und bleibt dran, ahnt, wie Szenen sich entwickeln könnten, spürt, wenn die fehlende Komponente, die das Foto erst zum Bild macht, sich im Sucher zeigt, löst aus, spannt, und löst noch mal aus. Und wenn alles gepasst hat, ist es ein gutes Bild.
100 von diesen guten Bildern sind in seinem Buch. Zärtliche Portraits, absurde Situationen, die schöne BH-Verkäuferin, Papas waghalsiger Sprung in die Schlucht, eine Familie auf dem Motorroller, ein knurrender Hund hinter dem Gartentor, der sehnsüchtige Blick eines jungen Mannes auf drei badende junge Frauen, der Wolkensprung eines kleinen Jungen. Jedes Bild spricht für sich und zusammen sagen sie so viel über uns mit unseren Sorgen und Zweifeln, unseren Stärken und Schwächen und über den Sinn und Unsinn, den wir auf der Erde anstellen.
›Ein bisschen aus der alten Tasche‹, wie Erik Hinz selbst sagt, zeigt ›Twenty-one Years in One Second‹ den ganzen Zauber der Fotografie in 100 Bildern, für die der Verschluss zusammengenommen eine einzige Sekunde geöffnet war. Für den Fotografen ist es vielleicht die wichtigste Sekunde seines Lebens und ich bin dankbar, dass er sie mit uns teilt.
Hannes Wanderer, Peperoni Books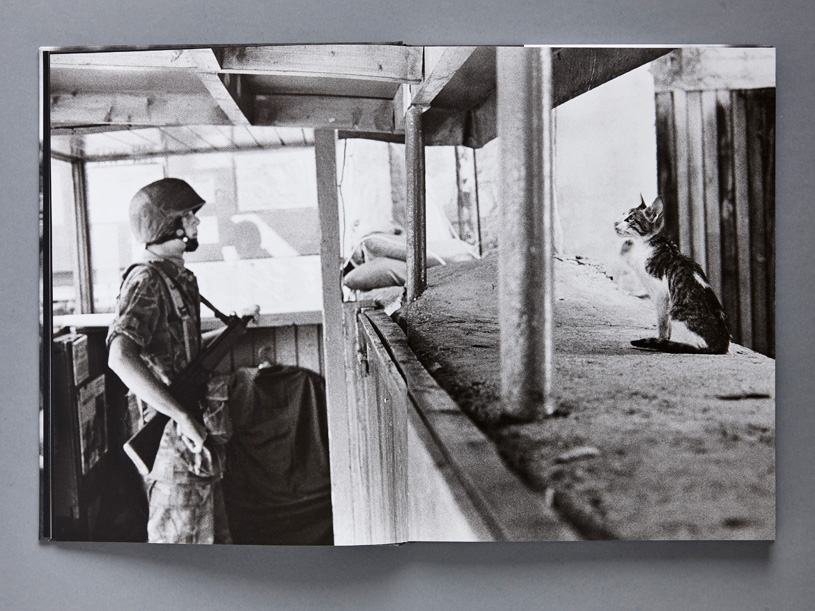 twenty-one years in one second, © 2016 Erik Hinz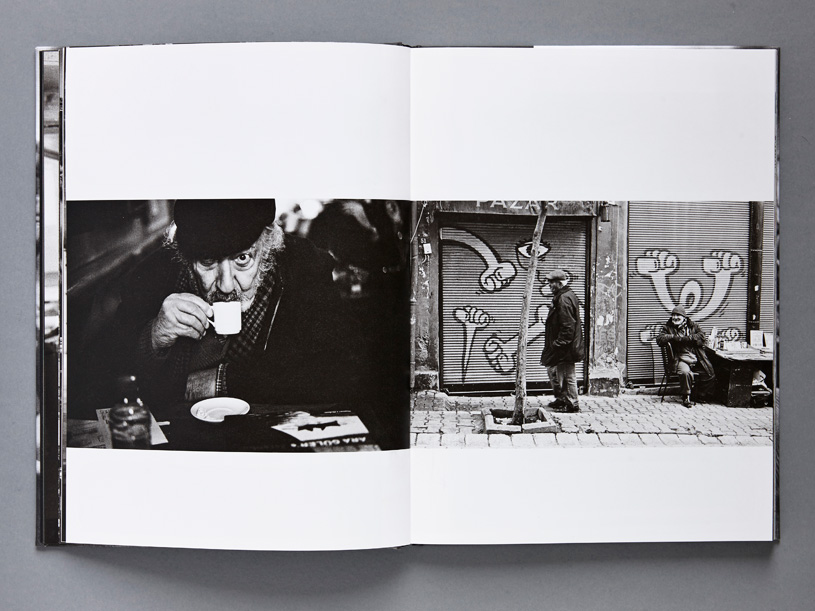 twenty-one years in one second, © 2016 Erik Hinz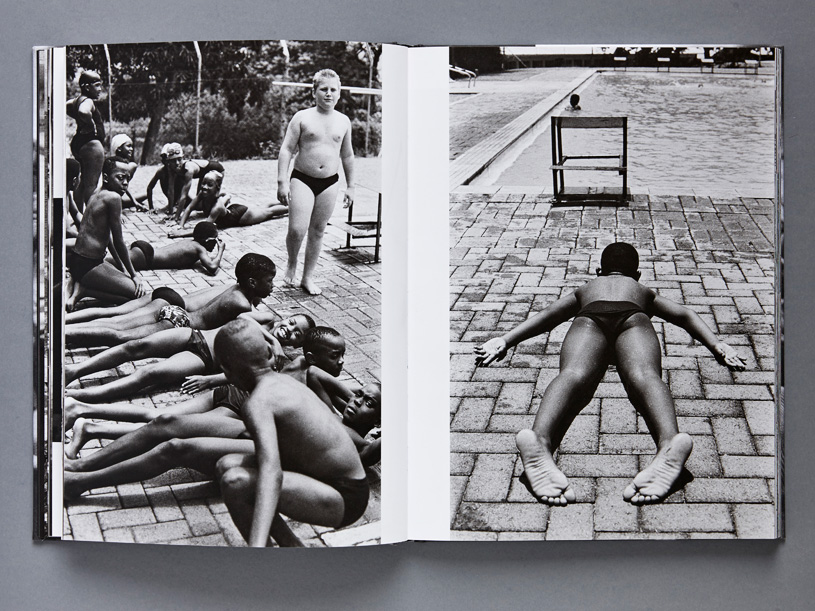 twenty-one years in one second, © 2016 Erik Hinz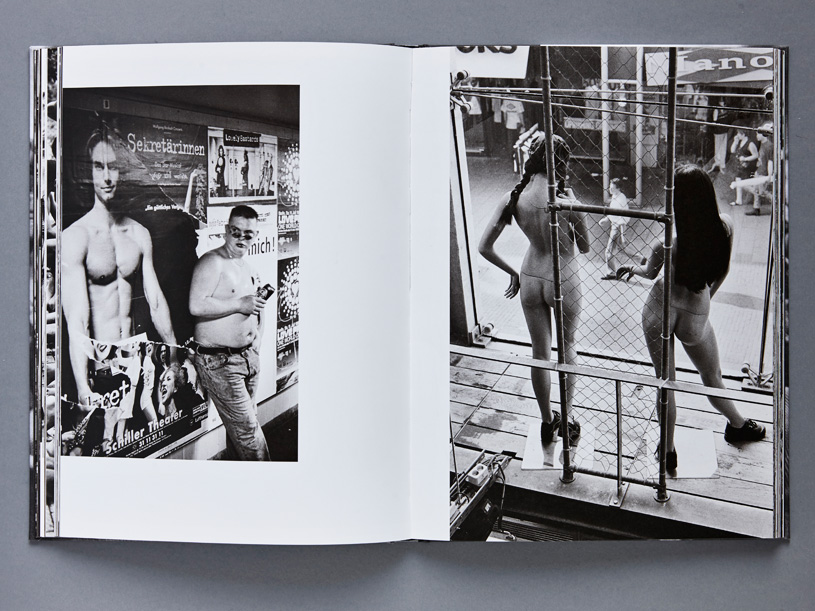 twenty-one years in one second, © 2016 Erik Hinz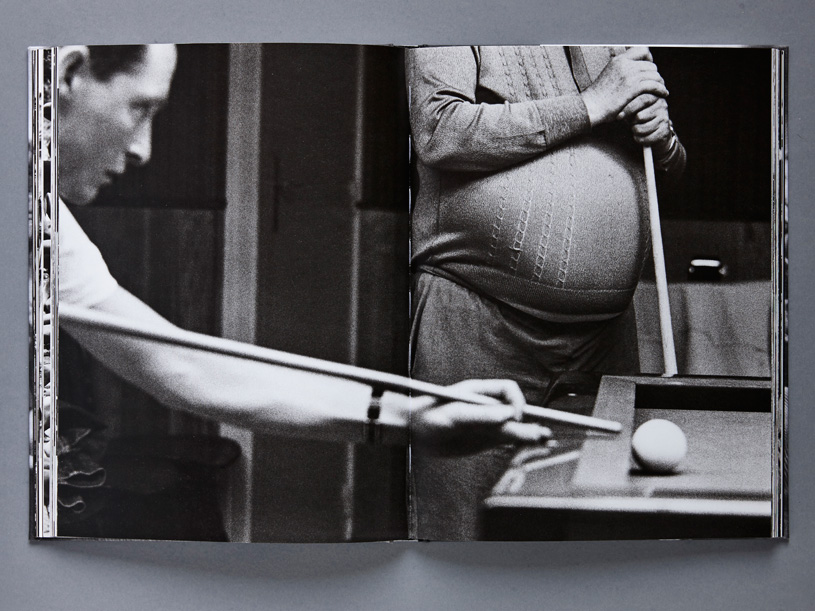 twenty-one years in one second, © 2016 Erik Hinz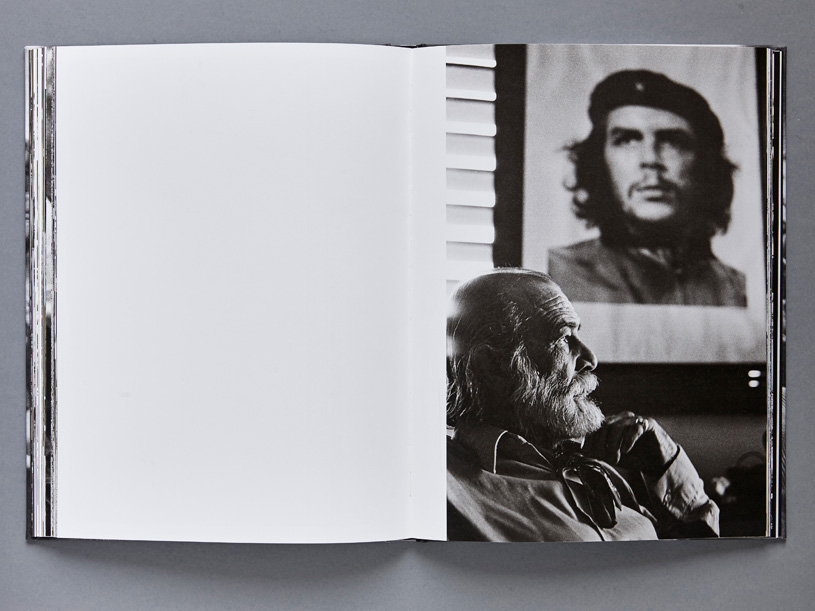 twenty-one years in one second, © 2016 Erik Hinz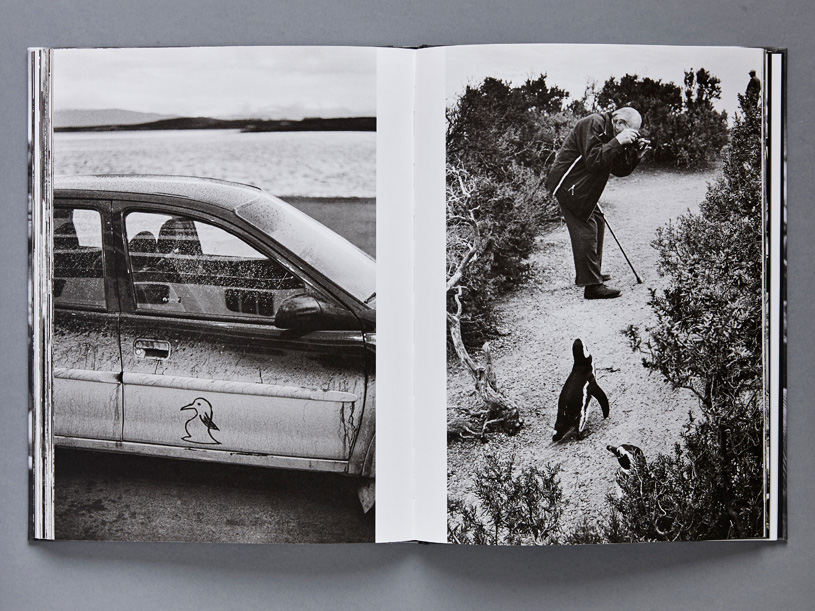 twenty-one years in one second, © 2016 Erik Hinz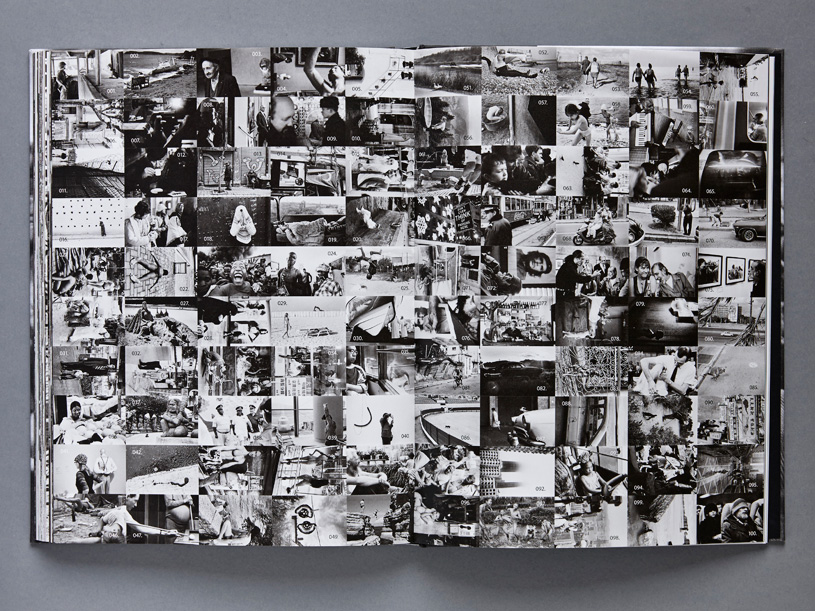 twenty-one years in one second, © 2016 Erik Hinz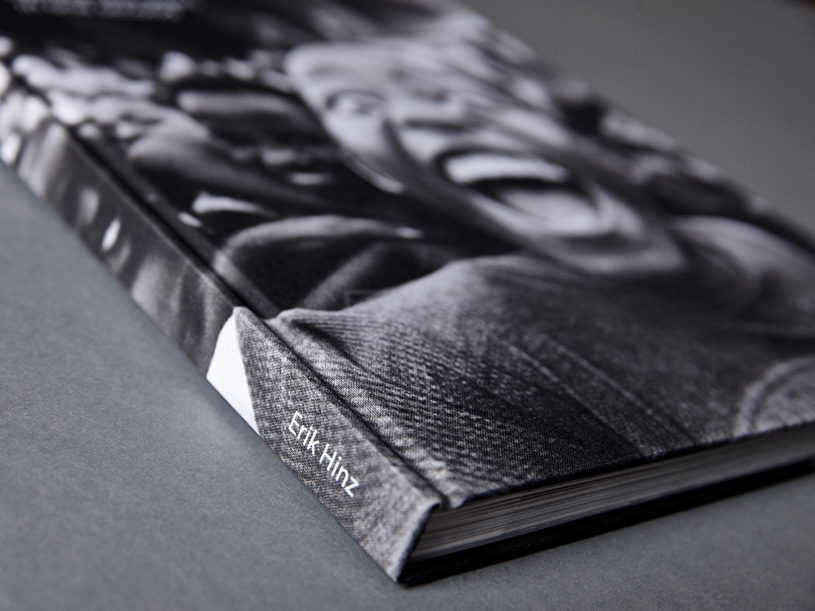 twenty-one years in one second, © 2016 Erik Hinz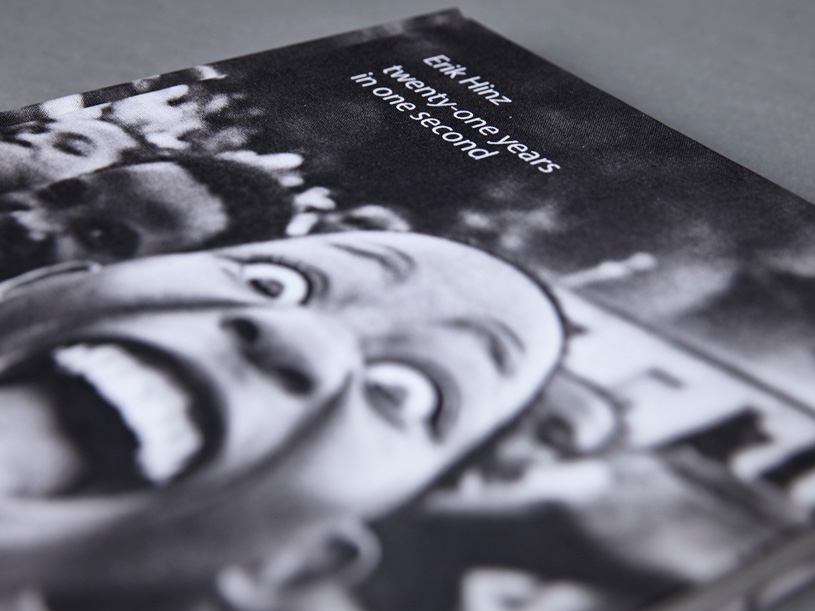 twenty-one years in one second, © 2016 Erik Hinz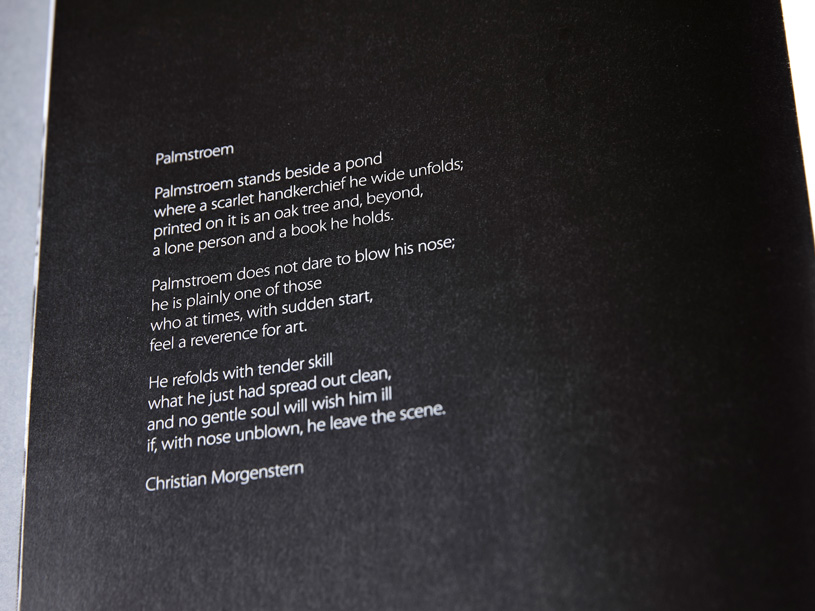 twenty-one years in one second, © 2016 Erik Hinz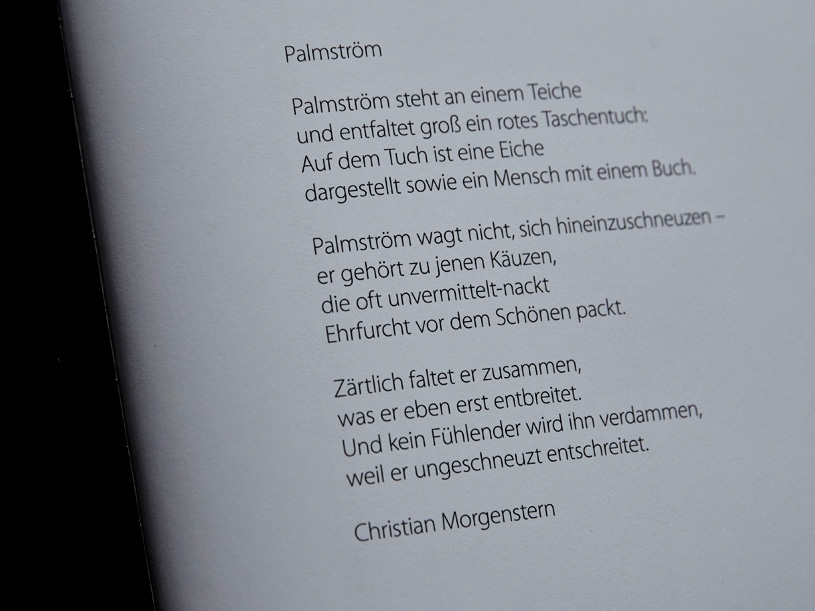 twenty-one years in one second, © 2016 Erik Hinz
Special Edition:
Collector's editon rosty stealbox + book + one print
Description:
- Stealbox:
Silkscreen stealbox with rosty cover image,
24 x 32 x 2 cm, 3 kg, edition of 21
- Book:
144 pages, tri-tone printing, Gardapat Kiara paper,
hardcover clothbound book, signed copy
- Print:
One print of three image-motives (21 x 28 cm)
>> If you are interested, please mail to
erik@hinz-foto.de
>> Scroll down for images of the Collector's edition book
Price:
475,- EUR +Shipping
Special Edition, Collector's Editon Book © 2016 Erik Hinz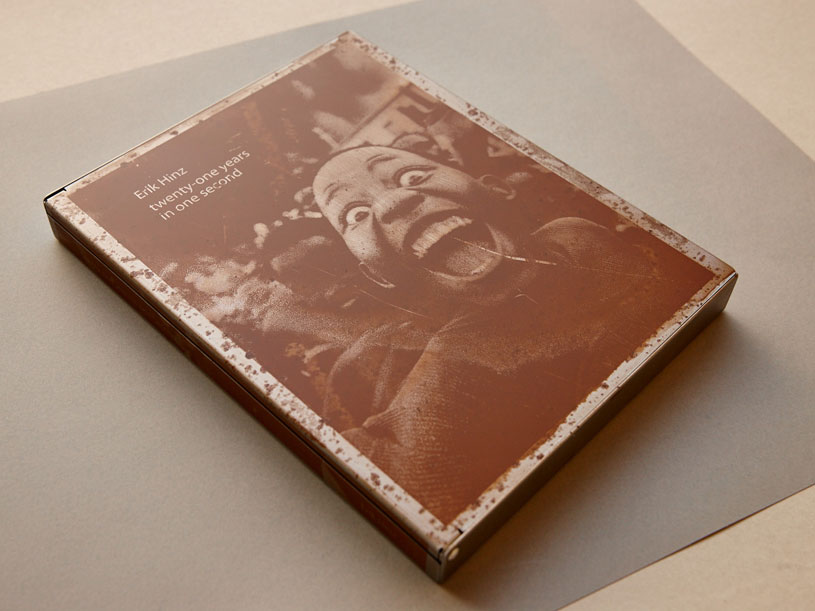 Special Edition, Collector's Editon Book © 2016 Erik Hinz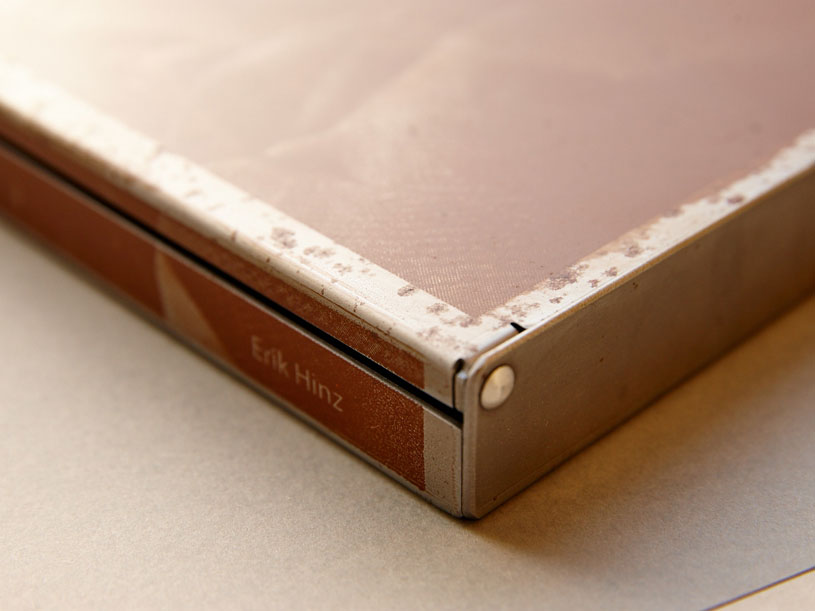 Special Edition, Collector's Editon Book © 2016 Erik Hinz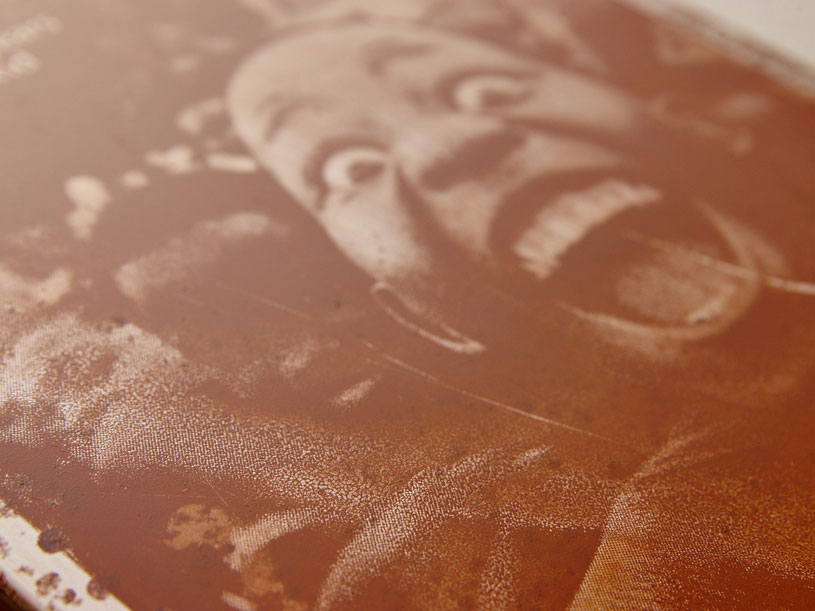 Special Edition, Collector's Editon Book © 2016 Erik Hinz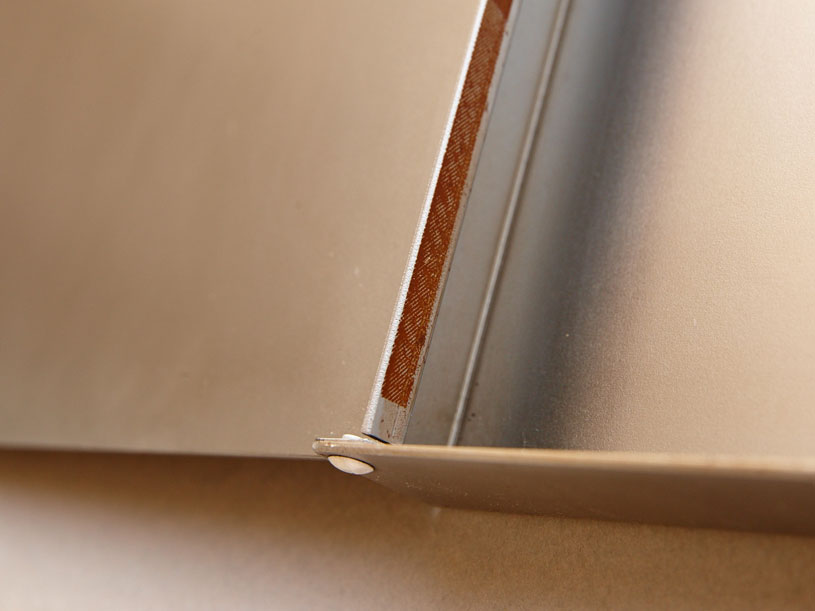 Special Edition, Collector's Editon Book © 2016 Erik Hinz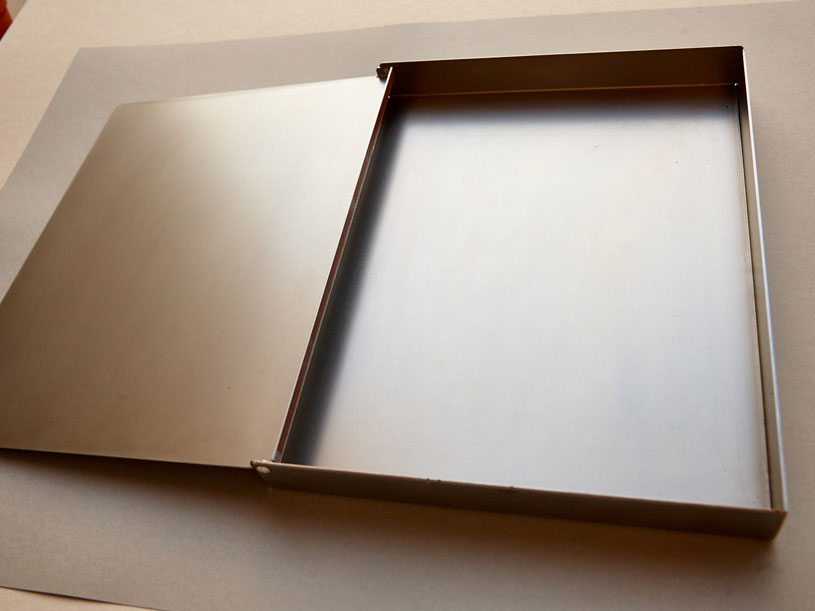 Special Edition, Collector's Editon Book © 2016 Erik Hinz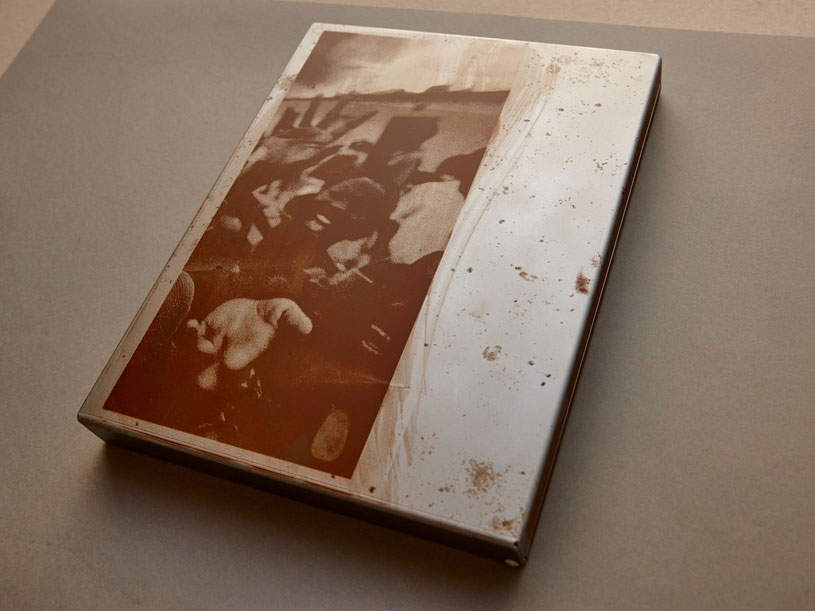 Special Edition, Collector's Editon Book © 2016 Erik Hinz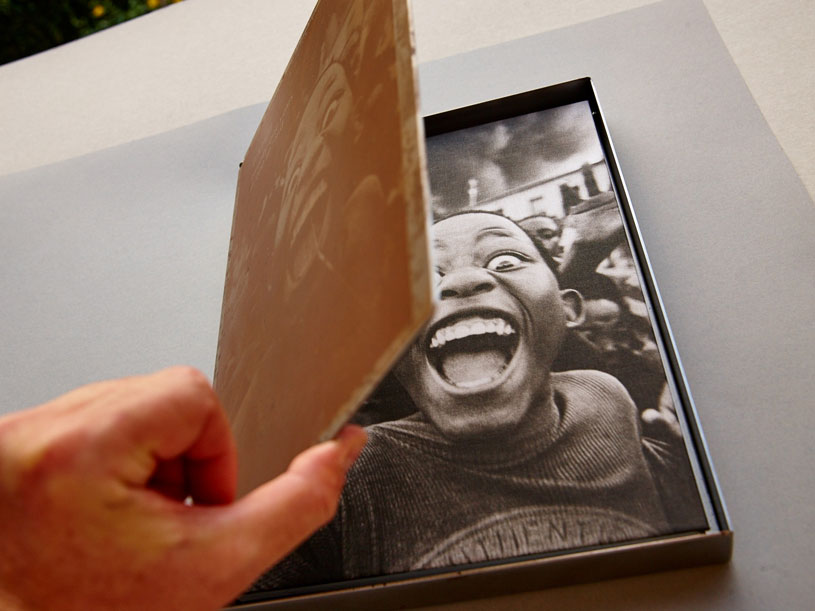 Special Edition, Collector's Editon Book © 2016 Erik Hinz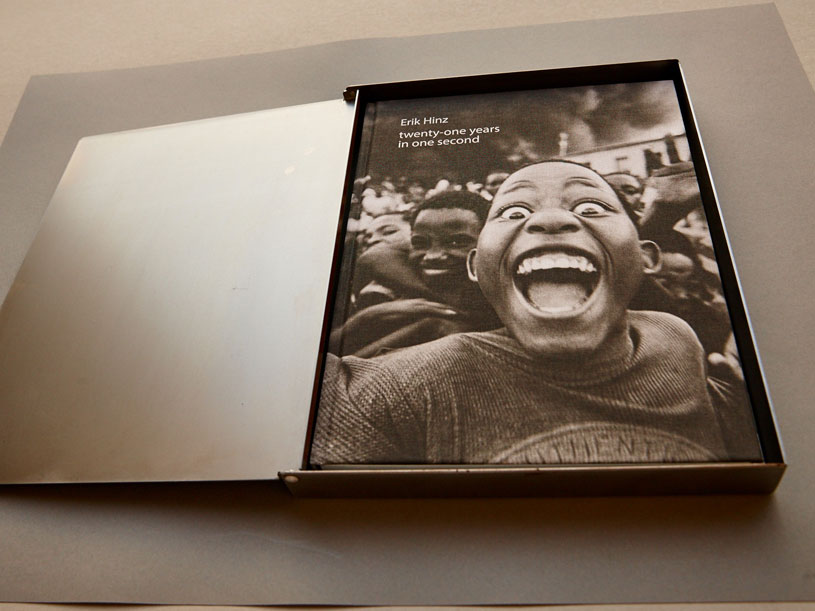 Special Edition, Collector's Editon Book © 2016 Erik Hinz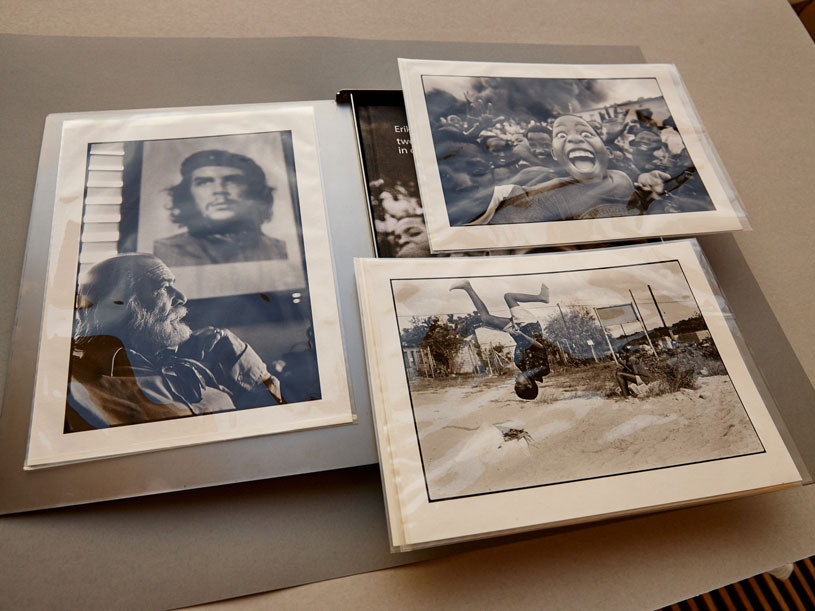 Special Edition, Collector's Editon Book © 2016 Erik Hinz